Add value & style to your home...
Aluminium slats offer a modern look to your home, whether it is a front fence, side gates or screening, or even an enclosure for your wheelie bins. Poole Enterprises & Fencing Pty Ltd offer an aluminium slat system that can be powder coated to the colour of your choice, ensuring that your new slat fence is the perfect match to the colour scheme of your home. We also supply & install a 'Timber-Look' aluminium slat, that has a very realistic timber finish which is created by a two stage powder coating process & has a textured finish.
Call in to our Lismore store if you would like to see samples of both our plain colour slats & also our 'Timber-Look' slats.
The aluminium slats are 65mm x 16mm, and are most commonly installed horizontally with a 9mm gap in between each slat.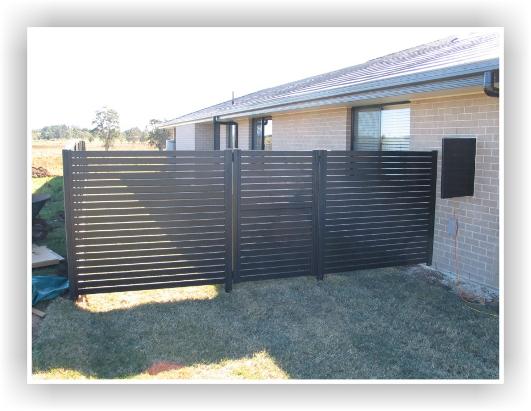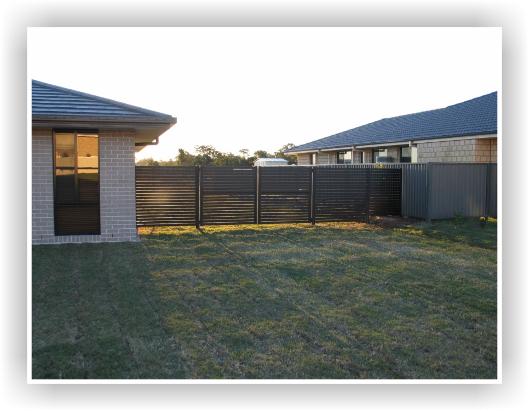 Available in the following sizes:

1200mm high x 1500mm - 2165mm wide

1500mm high x 1500mm - 2165mm wide

1800mm high x 1500mm - 2165mm wide

We can also custom make the panels to fit in between your existing posts. Please call or email us your measurements for a quote.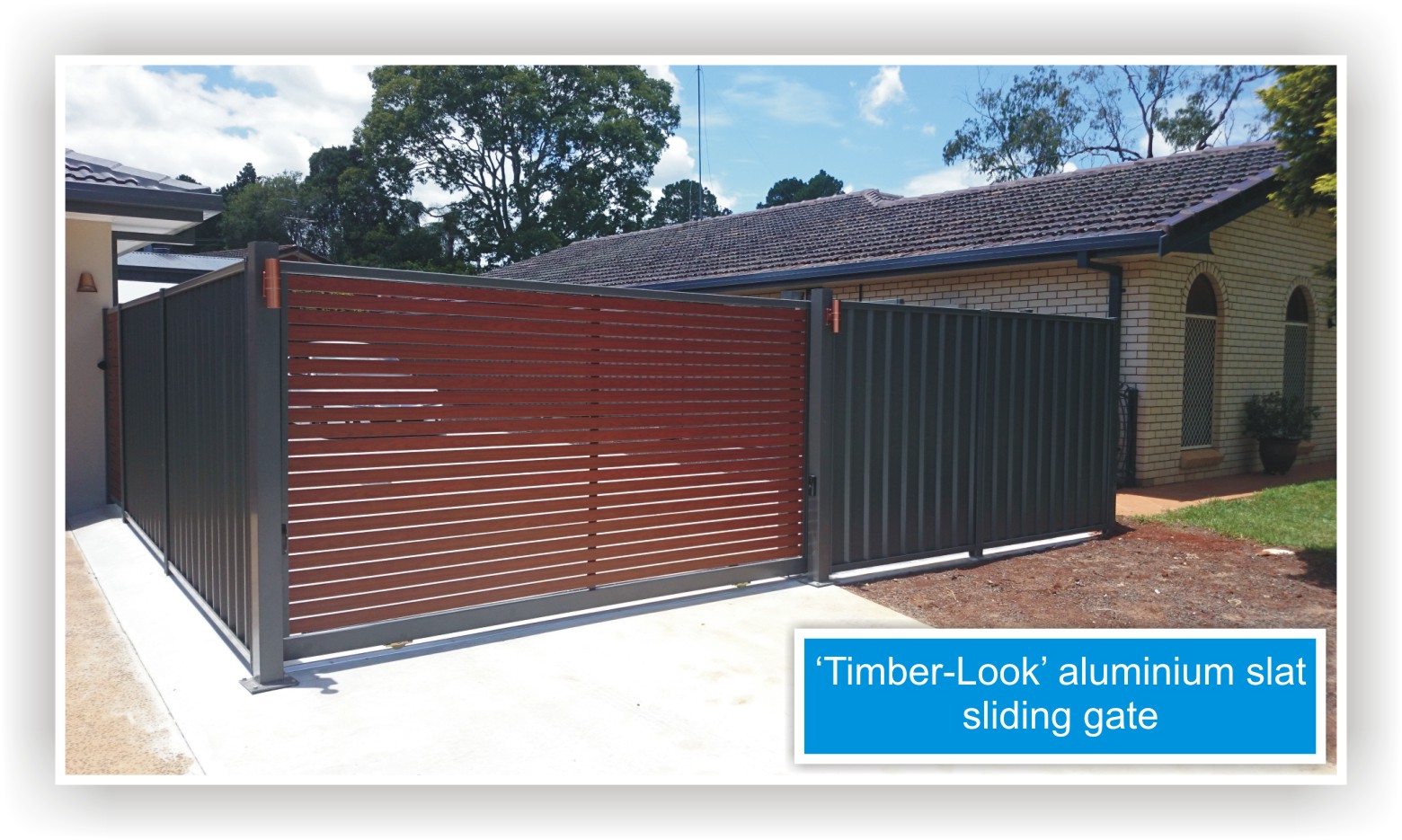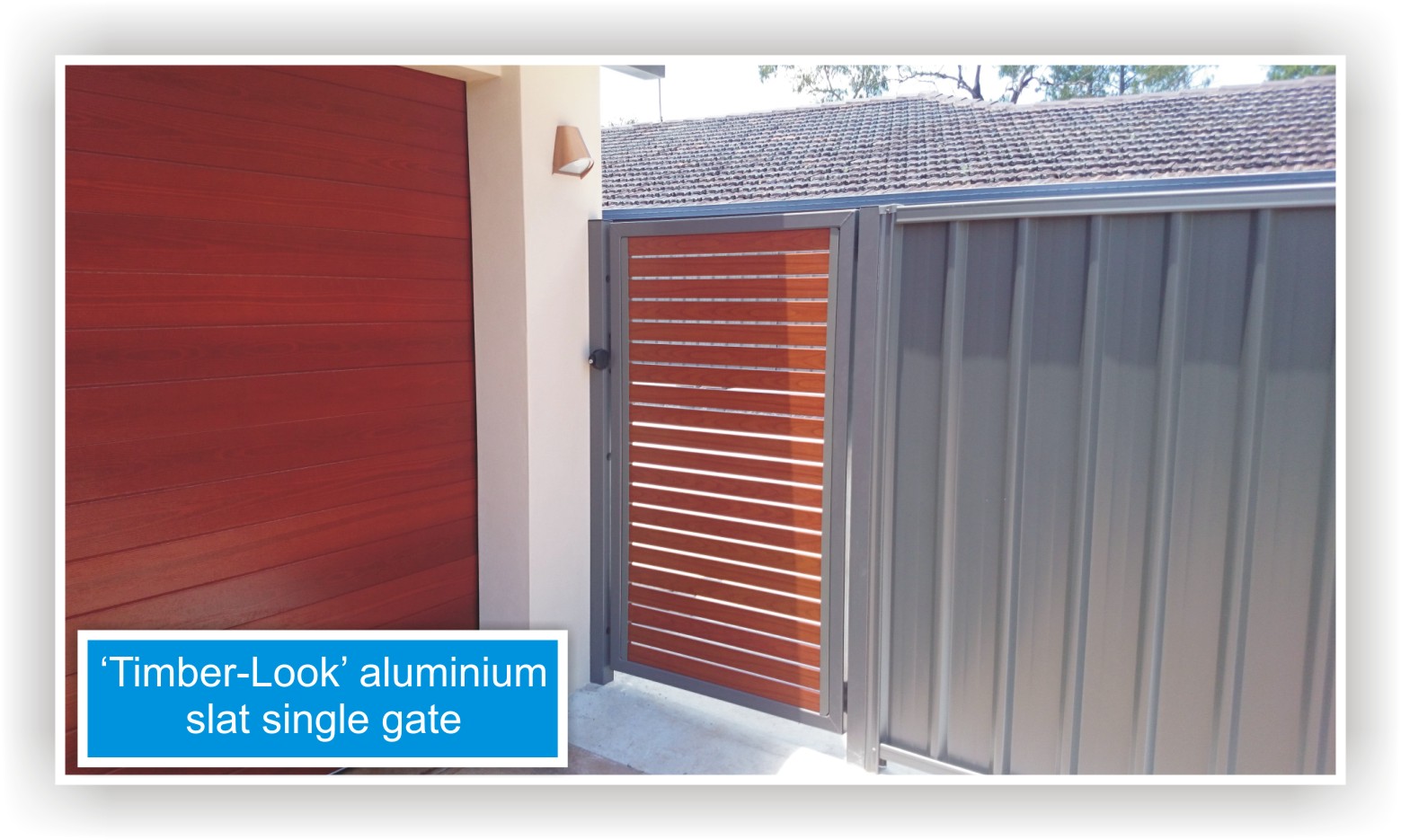 Copyright - Poole Enterprises & Fencing Pty Ltd 2017