If you are after high security, Poole Enterprises & Fencing can supply you with quality powder coated steel or aluminium security panels, which offer heavy duty security to protect your property or business.
Panels are available in 1800mm high & 2100mm high. Fence heights over 1800mm will require council approval, and can be supplied with technical drawings for lodgement to council.
Panels are manufactured using 40mm x 40mm horizontal rails & 25mm x 25mm vertical bars with a crimped spear top.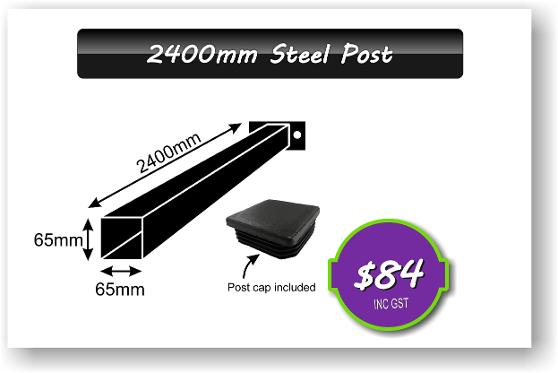 Product: 2400mm Steel Post, powder coated
Description: 65mm x 65mm x 2.5mm x 2400mm, powder coated 'Satin Black', including plastic cap
Price: $84 inc GST
Available Colours: 'Satin Black'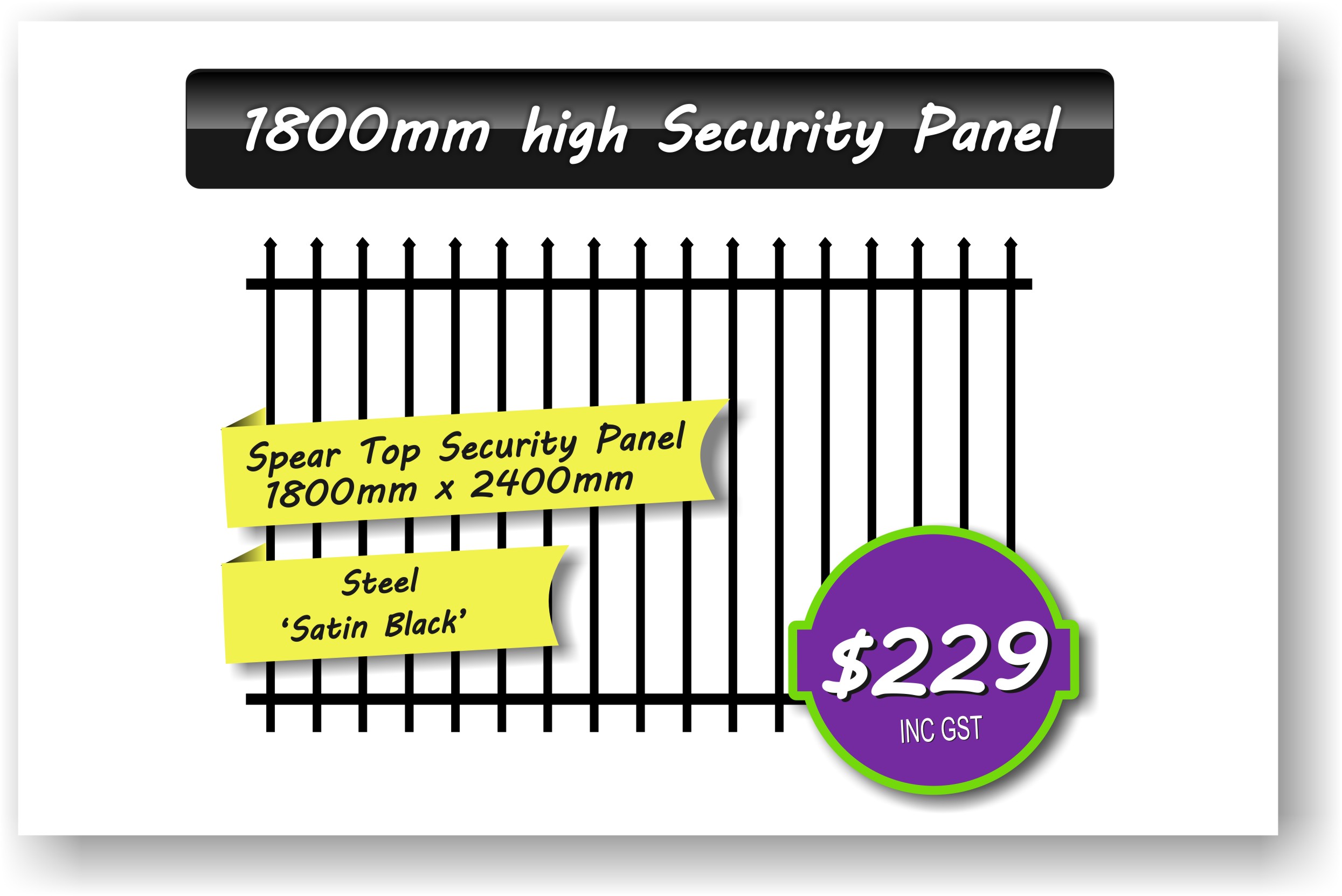 Product: 1800mm high Steel Spear Top Security Panel, powder coated
Description: 40mm x 40mm rails, 25mm x 25mm verticals with crimped spear top, 2400mm wide
Price: $229 inc GST
Available Colours: 'Satin Black'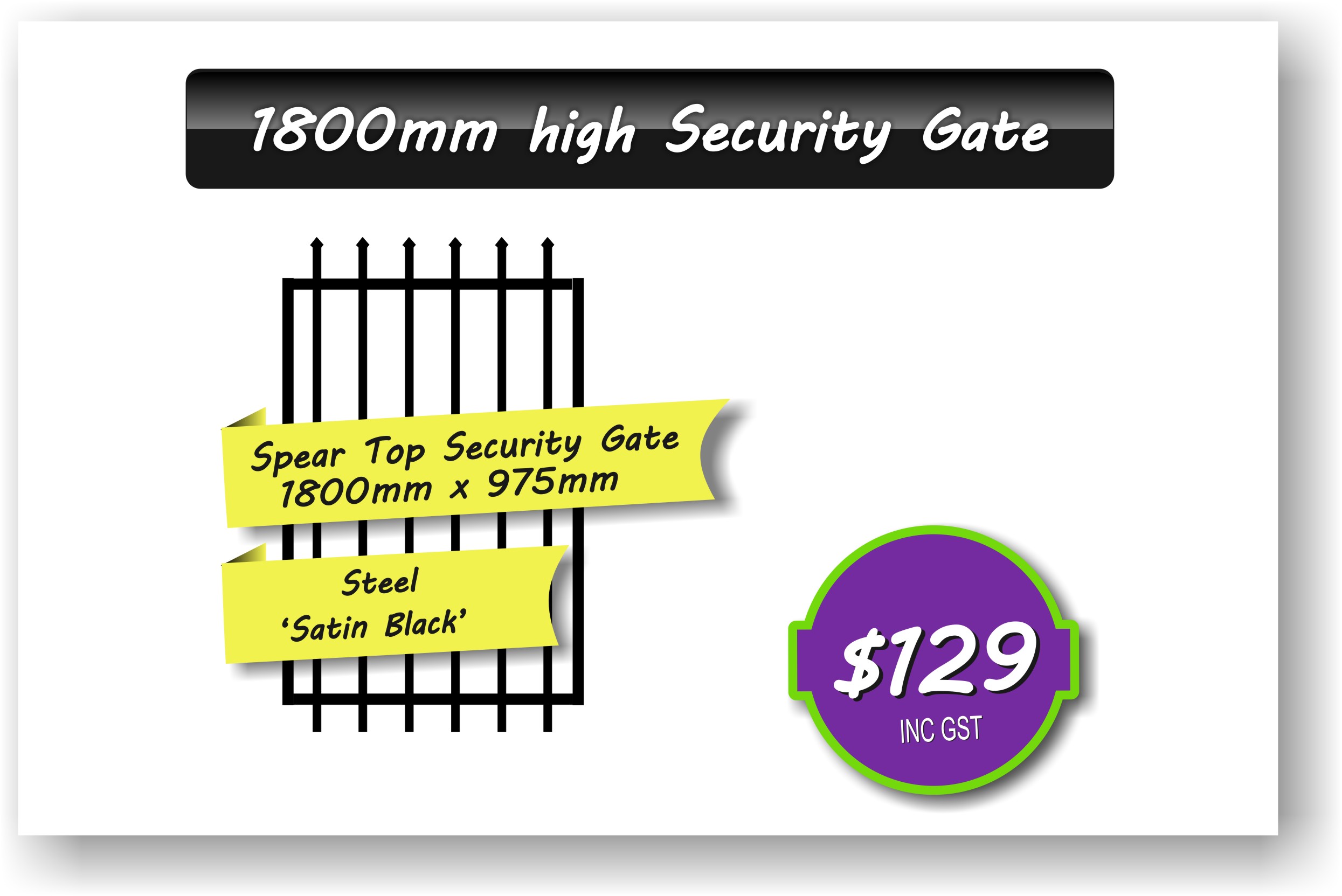 Product: 1800mm Steel Spear Top Security Gate, powder coated
Description:
40mm x 40mm rails & end frames, 25mm x 25mm verticals with crimped spear top, 975mm wide
Price:
$129 inc GST
Available Colours:

'Satin Black'
Copyright - Poole Enterprises & Fencing Pty Ltd 2017